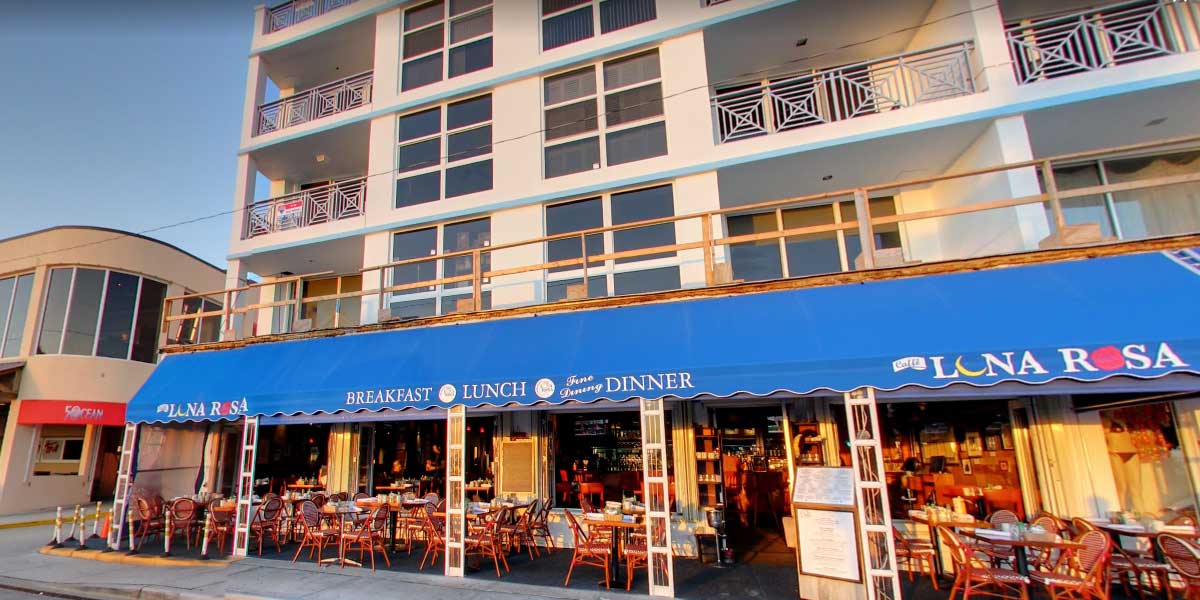 Caffe Luna Rosa was originally founded in 1993 by Fran Marincola as a gelateria and paninoteca.  In 1997 renovations were made and it became a full service restaurant serving breakfast, lunch and dinner.  In 2010, Fran made 4 of the longtime employees partners.  They included Executive Chef Ernesto DeBlasi, Day Chef Marvin Barrera, Day Manager John Gergen and Office Manager Bonnie Beer.  Since then our partnership has grown to include Nikola Stijak and Aaron Hallyburton.
Headed by a team of Italian chefs, the kitchen uses only the finest ingredients available in the preparation of dishes that are exceptionally flavorful.
The menu is consistently enhanced and features a variety of veal, chicken, and seafood entrees as well as homemade pasta selections the have earned the restaurant recognition as one of Delray's favorite dining destinations.  We were voted Restaurant of the Year in both 2014 and 2015 by the Delray Beach Chamber of Commerce.  We have also enjoyed number 1 status on Trip Advisor since 2013
As one might find in a select ristorante in Italia, Caffe Luna Rosa chefs roast their own coffee beans, bake their own breads, and prepare fresh pasta in-house daily.
 Professional wait staff offer epicurean service including the decanting of wine and tableside filleting of whole fish, and the restaurant's carefully researched wine list offers superior Italian and American selections which have earned Luna Rosa the Wine Spectator Award of Excellence every year 2003 thru 2016. We also offer full bar service.